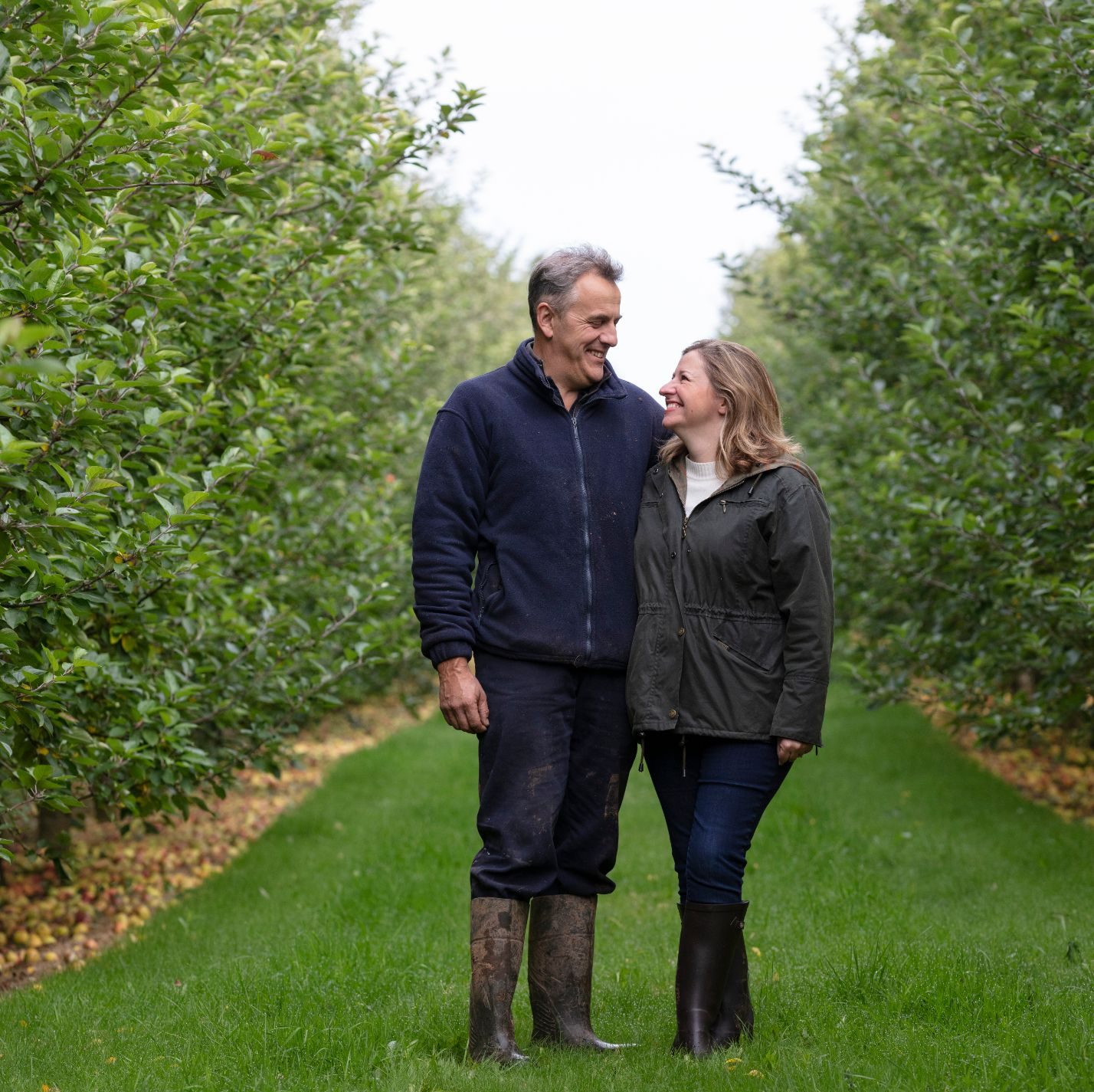 The family have lived at Commonwood Farm since 1887, we are now the 6th generation to farm the land. Sarah and Bruce are a perfect match, with Bruce's horticultural background and Sarah's experience in the food and drink industry, their combined passion has created some delicious drinks for you to enjoy.
The orchards are surrounded by hay meadows and lush green pastures, where our flock of pedigree Lleyn sheep graze. The sheep are joined by our very free range chicken, supplying us with fresh eggs.
Our dogs, a Border Collie, and his little friend, a Tibetan Terrier, are great characters on the farm, they will be sure to give you an enthusiastic welcome should you visit us!